Chandini Sehgal, Head – Marketing & Channels ( HDFC Credila )

"India's 1st Dedicated Education Loan Specialist"
Education is the foundation for the future. It is the empowerment to make choices and emboldens the youth to chase their dreams. Availing an education loan is the first step taken by a majority of students to realise their higher education dreams in India or abroad. With this vision of transforming lives, HDFC Credila , an HDFC Ltd. company pioneered the concept of specialist Education Loan lender and embarked its name as India's First Dedicated Education Loan Company.
---
BS The 10 Successful Business Women To Watch In 2019

Namrata Banerji, Director of Operations at AdEngage, has strived to enter the world of Digital Marketing with a boom. Her journey wasn't easy, but she made her voice heard in some style. Even though her career began as a fashion designer, but now as the Director of the company she is well known as one of the most listen to influencers and leaders in the Digital industry today.

The healthcare industry includes the ever-important need for revenue cycle management that focusses on streamlining the finances of doctors and hospitals. Analysing and regulating the dues from patients, from the time of appointment to the conclusion of their payment of the balance is a herculean task.

Business trends are changing rapidly today. These evolving trends pose challenges to entrepreneurs and start-ups, who struggle to get a grip on such changes. In such an environment, steady wealth management can serve as a backbone for businesses and high net-worth individuals.

India is witnessing a boom in the infrastructure development which is making the country infrastructurally reliable and robust. There is an emergent need of expert infrastructure consultancy firms which offer turn-key solutions. Established in 2003, Dhruv Consultancy is one such firm with its head office in Navi Mumbai known for its quality services, and strong domain knowledge. Dhruv Consultancy is one of India's fastest growing consultancy firm.

For any venture to succeed, excellence has to be the underlying principle. Organizations committed to excellence are the ones that truly make a difference. The success of an organization depends on its principles and also on the tools and products it uses to achieve its goals. Ensuring these tools are of the highest standard and customized to the organization's needs is a sure-shot path to success.

Medury Global Inspection Services India Pvt. Ltd is an organization born out of a genuine intention to provide exceptionally outstanding services with quality and integrity. The company has proved its mettle while consistently offering fully integrated professional solutions for third party inspection, quality & Environment Management, HR &Learning Consultation Services.

Have you always been entrepreneurial? What makes you a global leader and runs projects across several countries so effortlessly?
I was born and raised in Rourkela, and at that time, it was still under a developing state. I didn't really experience much of the job sector, also I was born in a business family.

Amisha Vora is a co-promoter and Joint Managing Director at Prabhudas Lilladher (PL), one of the country's most respected financial services firms. She has demonstrated her mettle across business verticals starting with Equity Research. The institutional business of PL grew 36 fold over 6 years under her leadership.

Running an organization is not a simple task. Right from setting appropriate targets, to following trends and managing people, it is an uphill battle. A successful firm has informed leaders who can face such hurdles. Maintaining an optimum level while keeping an eye on being the best can be tackled through efficient leadership, experience, and training.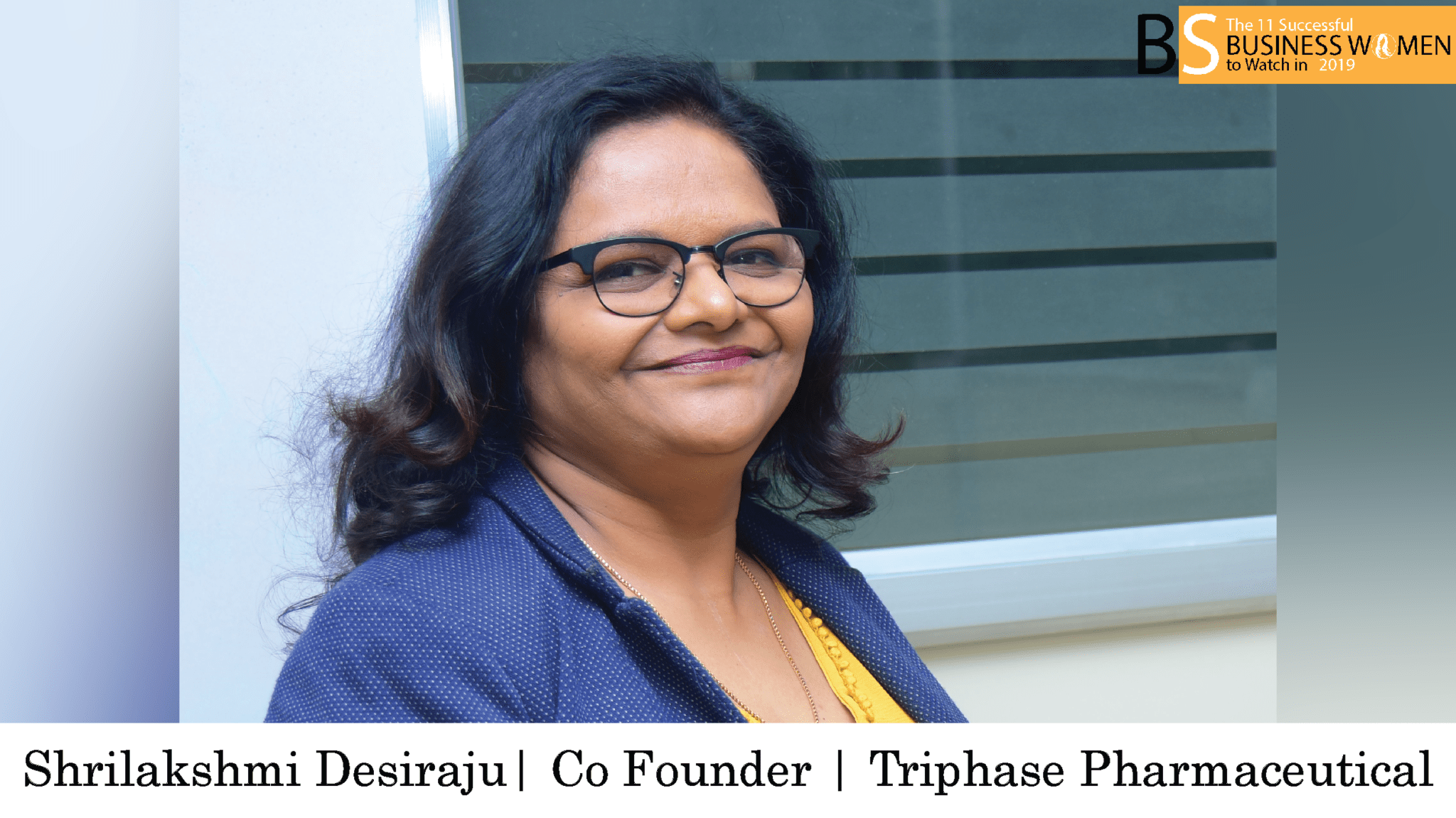 Triphase is driven by innovation and creativity, and strive towards developing newer, revolutionary products that help prevent and combat diseases. Triphase has a deep-rooted ambition of developing a scientific approach to enhancing the quality of human life. The company believes in proof of facts, with well documented clinical trials, to substantiate its claims. The company stands tall on the pillars of plausibility and certainty in its research.
Editor Point

TICKLED BY THE BUGS
This is the story of a young girl from a Small Town in India whose passion has propelled her business to earn the sobriquet of India's Small Giant. It is a story of strong will, character and the hunger to do something valuable. Srilakshmi Desiraju, is a first-generation entrepreneur in the Pharma space. Her young company Triphase, is making great strides in innovating new probiotic products.